Michel Paquet from Quebec brought in this 12 lbs 11 oz beauty just last week!
Matt, Dan and John from Missouri.  Three nice fish with the largest weighing just over 10 lbs.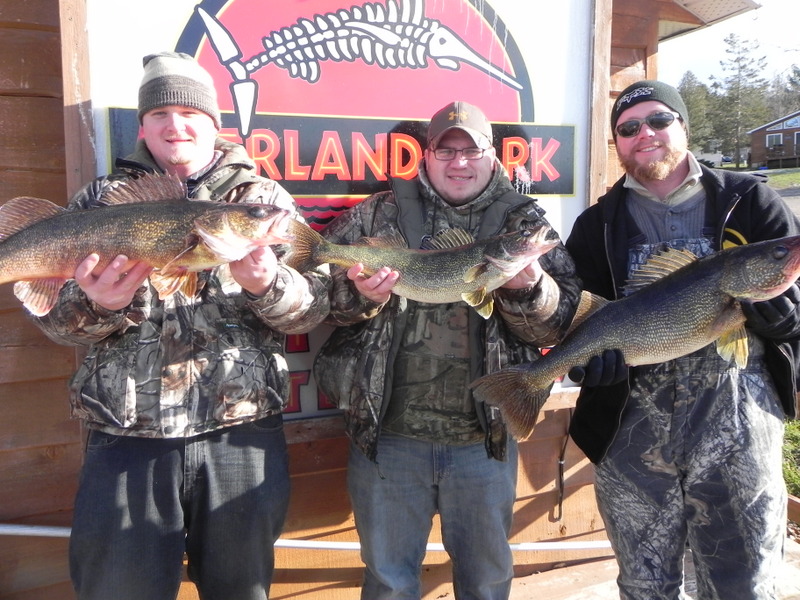 The Boys from Pennsylvania Butch Tokach and Rich Engleman caught some beauties out on the Bay during their time spent at Merland Park.